Residential Electricians Birmingham AL
Need an electrician for repairs or your next home project? Polar Bear Services can help with any size project from ceiling fan installation to a whole home rewire. Finding the right electrician for your residential property can be challenging. Our certified and highly trained electricians have the necessary experience and know-how to deliver the service you expect. Our uniformed electrician will arrive on time and provide you a free upfront estimate giving you peace of mind to make an informed decision about your home.  Our number one goal is to provide quality electrical products and services while keeping safety as our number one priority. Call Polar Bear Services (205) 497-2327 for a free estimate in the Greater Birmingham metro!
Our Residential Services Include
Carbon Monoxide Detectors
Ceiling Fans
Child Proof Electrical Outlets (tamper-resistant)
Dimming Systems
Electrical Repair
EV Charging Station
Exterior Lighting
Generators
GFI Outlets
Home Inspection Reports
Interior Lighting
Jacuzzi, Spa, Hot Tub
New Construction
Preventative Maintenance
Recessed Lighting
Remodels
Replacing outlets
Service Capacity Upgrades
Smoke/Carbon Monoxide Detectors
Troubleshooting
Whole-Home Surge Protection
Yearly Inspection Service Evaluations
Many people are hurt and or killed by electrical accidents each year. Over 300 electrocutions happen each year as well as over 3500 non-fatal incidents each year in the United States. Household appliances and equipment make up 40% of these deaths, with large household appliances being the leading cause of electrocutions. Having your interior and exterior outlets, appliances, wiring, and panels regularly inspected can prevent injury or death.  If you haven't had an inspection in a while, please call (205) 497-2327 ASAP! We can help make your home safe!
Installing a home backup generator is a great option for homeowners that want peace of mind in the event of a major power outage.  Some many people work from home now or just don't want to be without power for an extended period. This can also be dangerous for homeowners if the power outage occurs during an extreme weather event.  Don't wait for the next major power outage.  Polar Bear Services will provide site prep, installation of generator and natural gas or LP fuel line, install the transfer switch, and make all the necessary electrical connections needed. Rest easy knowing that your home will be ready for the next emergency power outage.  
Remodeling your home is an exciting yet stressful time for homeowners.  We can assist with all new electrical outlets, lighting, and service capacity upgrades for new kitchens, laundry rooms, AC unit, bathrooms and more.  We know a new home addition or remodel can be hard and strive to make your electrical needs an easy and safe decision. Call Polar Bear Services today for a free quote.  We look forward to working with you on your next home project.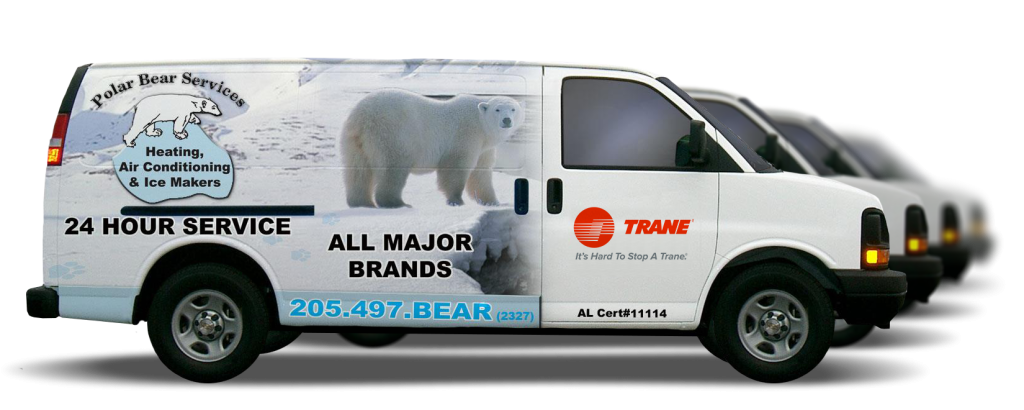 if you're having a problem with your heating or air, just pick up the phone and call the Bear…
What Our Customers Are Saying
We were having issues with our AC not working and we called Polar Bear to come out and check the problem. As soon as the tech arrived, he looked at my unit and immediately saw the problem. He fixed our unit that day and we haven't had any issues since. The tech was very knowledgeable and very timely! Would recommend this company to anyone!
They were so nice and helpful! Polar Bear came right out when I needed them to. I will definitely use them every time from now on!
Unbelievable service and company! I called in the later hours of the day and they showed up within 30 minutes! Jamal was very professional and had our ac unit fixed within 2 hours! We have an older house and they were able to have the parts to fix everything! I highly recommend this company and would give them 10 stars if google would let me!
I was very pleased with polar bears installation of my new system the man that came to work at my house were very clean-cut and courteous and I would highly recommend them to anyone in need of heating and air service
When the technicians came for the install, they were very polite and worked hard. It took them every bit of the 4 hours they warned me about, but the owner came in at the end and inspected their work and we have been very satisfied with the end result. I highly recommend.
Excellent service! Polar Bear Services sent someone out THE SAME DAY. Their prices were reasonable compared to companies we've used in the past. We can't recommend this company enough and will use them for all of our future HVAC needs.
Good service with good timing!
Replaced the duct work and registers throughout the house, and a new HVAC with additional returns. Prices were better than most and they did a great job. Would highly recommend.
I called A Advantage Air for commercial refrigeration and air conditioning service and repair in Birmingham Alabama first and they told me polar bear was the experts ice equipment and filter systems, Thank you!