Indoor Air Quality Services For Homes In Greater Birmingham, Huntsville, & Central AL
We have many options if you have a family member with allergies. Homes are built to keep you comfortable with lots of insulation to keep the outside elements from coming inside. This is a good thing when considering comfort during the winter and summer but it can also become hazardous to our health when it traps dust, cleaning chemicals, and other contaminants in the air you breathe on a regular basis. These contaminants may lead to allergies, sickness and certain respiratory illnesses.
Serving the Greater Birmingham metro, Huntsville, and Anniston as well as throughout Central Alabama, Polar Bear Services offers a range of air quality services to help resolve air contamination, and make your home safer:
Duct Cleaning
HVAC Maintenance
UV Lights For Mold
Hepa Filters
Call Polar Bear Services 24/7 for all your indoor air quality needs or fill out our quick online form and we will be with you momentarily.  Birmingham: (205) 497-2327  Huntsville: (256) 864-5660 or Anniston: (256) 862-2327 
When is the last time your cleaned your Air Ducts?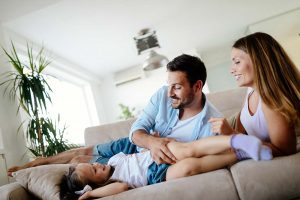 Would you breathe into a tube filled with dust, insects, mold, or even rodent droppings? All of these have been found in dirty air ducts that aren't cleaned on a regular basis.  Don't wait for your home to cause unwanted health problems.  Schedule regular maintenance today and a Polar Bear Technician will service your unit giving you the peace of mind you are breathing cleaner air without years of neglected contaminant build up.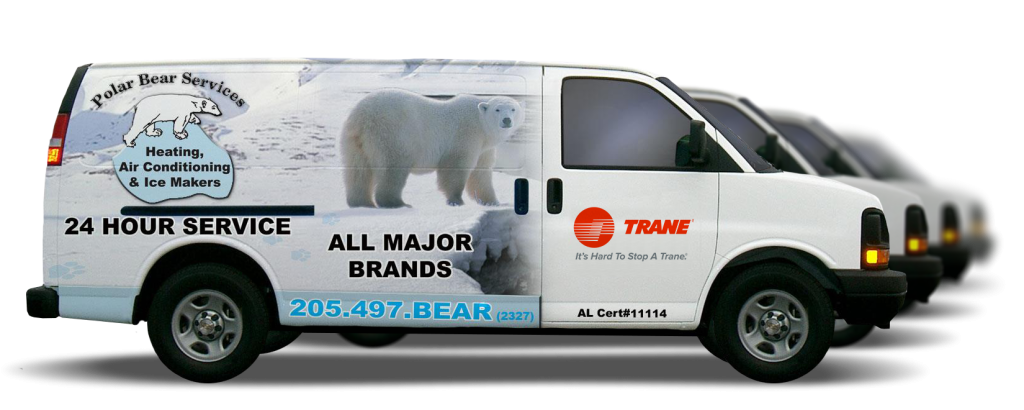 if you're having a problem with your heating or air, just pick up the phone and call the Bear…
What Our Customers Are Saying
We were having issues with our AC not working and we called Polar Bear to come out and check the problem. As soon as the tech arrived, he looked at my unit and immediately saw the problem. He fixed our unit that day and we haven't had any issues since. The tech was very knowledgeable and very timely! Would recommend this company to anyone!
They were so nice and helpful! Polar Bear came right out when I needed them to. I will definitely use them every time from now on!
Unbelievable service and company! I called in the later hours of the day and they showed up within 30 minutes! Jamal was very professional and had our ac unit fixed within 2 hours! We have an older house and they were able to have the parts to fix everything! I highly recommend this company and would give them 10 stars if google would let me!
I was very pleased with polar bears installation of my new system the man that came to work at my house were very clean-cut and courteous and I would highly recommend them to anyone in need of heating and air service
When the technicians came for the install, they were very polite and worked hard. It took them every bit of the 4 hours they warned me about, but the owner came in at the end and inspected their work and we have been very satisfied with the end result. I highly recommend.
Excellent service! Polar Bear Services sent someone out THE SAME DAY. Their prices were reasonable compared to companies we've used in the past. We can't recommend this company enough and will use them for all of our future HVAC needs.
Good service with good timing!
Replaced the duct work and registers throughout the house, and a new HVAC with additional returns. Prices were better than most and they did a great job. Would highly recommend.
I called A Advantage Air for commercial refrigeration and air conditioning service and repair in Birmingham Alabama first and they told me polar bear was the experts ice equipment and filter systems, Thank you!