Commercial HVAC Services For The Greater Birmingham Metro, Huntsville, Anniston & Throughout Central AL
Polar Bear Services deals with many corporate HVAC accounts in Greater Birmingham and Central Alabama.  We service all types of communication systems from Novar Automation Systems to Gridpoint. Our expert technicians will keep your units properly maintained and your important business from being interrupted. 
Aging systems, should have annual inspections so small repairs can be performed before larger problems occur. Newer units may require minimum maintenance but should still receive yearly check ups. Bi-Yearly inspections help us make sure your unit is running efficiently. 
Our maintenance checklist includes inspection of the heating and cooling coils, as well as the drain and condensate lines. We also inspect to make sure your motor, fans and belts are operating properly. We will check your duct seals, gaskets and burner in boiler systems. Finally we will check your filters and make sure the safety controls are all working properly.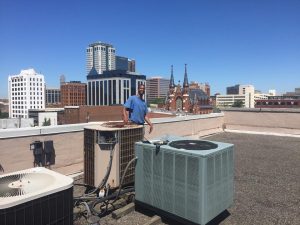 Routine maintenance ensures the safety of your employees and the safety of your unit. Units that are not maintained regularly can be a fire hazard and cause explosion and damage to your unit or employees. Call Polar Bear Services 24/7 for all your Commercial Heating, Cooling, Service, & Maintenance Needs. Birmingham:
(205) 497-2327
Huntsville:
(256) 864-5660
Annistion:
(256) 862-2327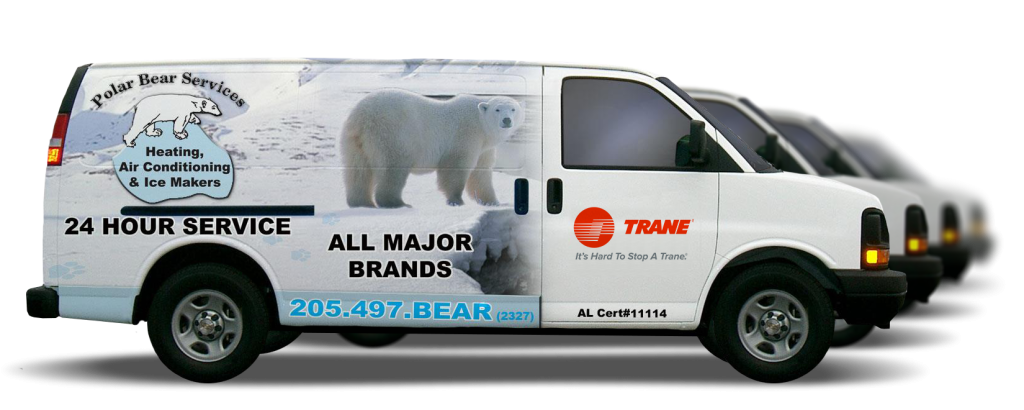 if you're having a problem with your heating or air, just pick up the phone and call the Bear…
What Our Customers Are Saying
We were having issues with our AC not working and we called Polar Bear to come out and check the problem. As soon as the tech arrived, he looked at my unit and immediately saw the problem. He fixed our unit that day and we haven't had any issues since. The tech was very knowledgeable and very timely! Would recommend this company to anyone!
They were so nice and helpful! Polar Bear came right out when I needed them to. I will definitely use them every time from now on!
Unbelievable service and company! I called in the later hours of the day and they showed up within 30 minutes! Jamal was very professional and had our ac unit fixed within 2 hours! We have an older house and they were able to have the parts to fix everything! I highly recommend this company and would give them 10 stars if google would let me!
I was very pleased with polar bears installation of my new system the man that came to work at my house were very clean-cut and courteous and I would highly recommend them to anyone in need of heating and air service
When the technicians came for the install, they were very polite and worked hard. It took them every bit of the 4 hours they warned me about, but the owner came in at the end and inspected their work and we have been very satisfied with the end result. I highly recommend.
Excellent service! Polar Bear Services sent someone out THE SAME DAY. Their prices were reasonable compared to companies we've used in the past. We can't recommend this company enough and will use them for all of our future HVAC needs.
Good service with good timing!
Replaced the duct work and registers throughout the house, and a new HVAC with additional returns. Prices were better than most and they did a great job. Would highly recommend.
I called A Advantage Air for commercial refrigeration and air conditioning service and repair in Birmingham Alabama first and they told me polar bear was the experts ice equipment and filter systems, Thank you!