Commercial Electricians For The Greater Birmingham Metro
Polar Bear Services provides commercial electrical installation, repair, and maintenance to Metro Birmingham and surrounding areas. Our certified electricians are trained and have the necessary experience to keep your business fully operational when you need it the most.  Call (205) 497-2327 or fill out our contact form and we'll schedule a time to come out and give you a free estimate!
Our commercial electricians are trained and certified to install, repair, and maintain commercial-grade systems and loads. This is crucial when searching for the right electrical company for your business and project.  Polar Bear Services is ready to go to work for you, giving you peace of mind when you're looking to expand, upgrade, or repair.
We offer a full range of electrical products and services for your commercial needs. Polar Bear Services can perform rewiring and remodels, all kinds of lighting installation or retrofitting, panel servicing and upgrades, troubleshooting, safety inspections, and so much more for your business. We'll help make your business as energy efficient as possible helping you cut costs on your monthly utilities too.
Our Commercial Services Include
• Back-Up Generators
• Ballast Replacement
• Carbon Monoxide Detectors
• Ceiling Fans
• Dimming Systems
• Electric Circuit Testing
• EV Installation (commercial application)
• Grounding & Bonding
• Indoor Lighting
• New Construction
• Outdoor & Security Lighting
• Preventative Maintenance
• Remodeling
• Retrofitting
• Rewiring
• Service Capacity Upgrades
• Surge Protection
• Smoke Detectors
• Troubleshooting
Electrical Inspections Birmingham AL
Electrical inspections for your business are vital to keeping your business and employees safe. That is why it's important to schedule routine electrical inspections from a Polar Bear Services' professional for your business. Not only is it important to have an electrician inspect your company's building, but also that you pass the inspection. Our electrical inspection experts at Polar Bear Services serve all kinds of businesses throughout the area with commercial electrical solutions. Safety, accuracy, and energy efficiency are our top priorities! Call Today (205) 497-2327 for a Free Estimate!
Polar Bear Services offers electrical troubleshooting and repair services for businesses in Birmingham and surrounding areas. We will work expeditiously to solve your electrical problems and get your business back up and running. We know to run a successful business; you need safe and reliable electricity. If you're dealing with defective wiring or improper installations from a previous owner, we can assist with a fast solution and give you the information you need to make an informed decision.
When electrical systems go awry the consequences can be a disaster for your business. Polar Bear Services has seen a wide variety of issues and has the skill set it takes to get things back up and running in no time. Our team can diagnose and repair your electrical problem fast to mitigate downtime and lost revenue.
Don't go to just any electrician for your commercial needs. Call Polar Bear Services (205) 497-2327 and we'll provide you with an upfront free estimate. Our professional recommendation will be tailored to your individual business needs, and we'll do it the right way while prioritizing your safety!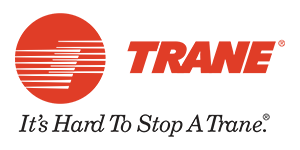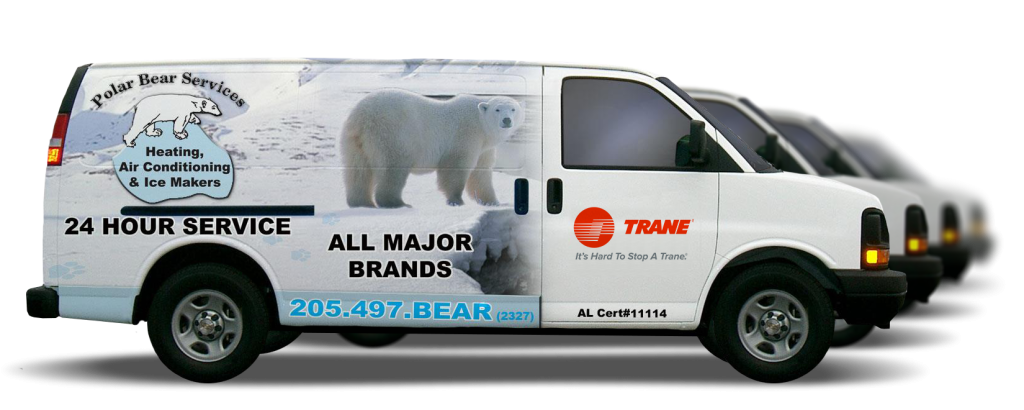 if you're having a problem with your heating or air, just pick up the phone and call the Bear…
What Our Customers Are Saying
We were having issues with our AC not working and we called Polar Bear to come out and check the problem. As soon as the tech arrived, he looked at my unit and immediately saw the problem. He fixed our unit that day and we haven't had any issues since. The tech was very knowledgeable and very timely! Would recommend this company to anyone!
They were so nice and helpful! Polar Bear came right out when I needed them to. I will definitely use them every time from now on!
Unbelievable service and company! I called in the later hours of the day and they showed up within 30 minutes! Jamal was very professional and had our ac unit fixed within 2 hours! We have an older house and they were able to have the parts to fix everything! I highly recommend this company and would give them 10 stars if google would let me!
I was very pleased with polar bears installation of my new system the man that came to work at my house were very clean-cut and courteous and I would highly recommend them to anyone in need of heating and air service
When the technicians came for the install, they were very polite and worked hard. It took them every bit of the 4 hours they warned me about, but the owner came in at the end and inspected their work and we have been very satisfied with the end result. I highly recommend.
Excellent service! Polar Bear Services sent someone out THE SAME DAY. Their prices were reasonable compared to companies we've used in the past. We can't recommend this company enough and will use them for all of our future HVAC needs.
Good service with good timing!
Replaced the duct work and registers throughout the house, and a new HVAC with additional returns. Prices were better than most and they did a great job. Would highly recommend.
I called A Advantage Air for commercial refrigeration and air conditioning service and repair in Birmingham Alabama first and they told me polar bear was the experts ice equipment and filter systems, Thank you!